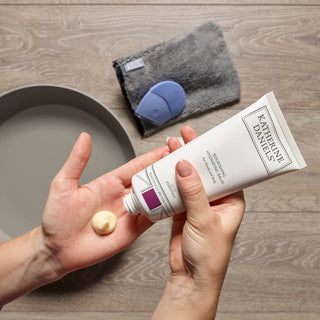 Why we've made this product for you...
A high performance opulent texture to treat your dry hands and nurture your whole body. Our rich buttery balm is easily absorbed.

We know you don't have time to hang around. Use it all over your body with no oily residue, allowing you to dress immediately. Or use it throughout the day as a hand cream. There's no slip and it packs a powerful punch against the drying effects of hand sanitisers.

Over 24 hours after application your skin will stay hydrated. Your dry parched skin will be transformed, bolstered with moisture. Looking and feeling soft, supple and energised.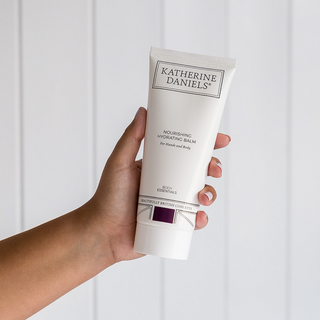 Why you'll love this product...
The Nourishing Hydrating Balm rapidly bestows the beauty back to your parched skin. It's delicately fragranced, nothing heavy or overpowering, just a wonderful 'happy' aroma.

But don't be fooled. This is a high-performance product that once you use, you'll never be without. Because of this we've made it in a larger size for your body and a small (pocket or handbag size) for your hands, when you're on the move.

Efficiency tests:
*Clinical test conducted with 13 volunteers after 1 application.
What makes Nourishing Hydrating Balm so good?
Let's look at how it works….
Brown Seaweed Osmolytes.
This extract keeps the seaweed alive in the driest conditions. For your skin it's hydrating and prevents moisture loss after application.
Laminaria Digitata.
This extract of seaweed is calming, soothing and regenerating, bringing harmony to your skin and its cells.
Fucogel.
Traps moisture within your skin's surface layers for a supple hydrated feeling.
Blue Micro Algae (Spirulina Oil)
Strengthens your skin's structure. Rich in proteins, vitamins, minerals and trace elements to nourish, restore suppleness and skin tone.
Glycerine.
A skin humectant. If you apply the Nourishing Hydrating Balm after showering or bathing this ingredient will take the moisture from your bath or shower and trap it into the upper layers of your skin, helping take dull dehydrated skin back from the brink.
There's no parabens, mineral oils, sodium laurel sulphate or phthalates. Nothing suspicious to see here! It's also not tested on animals.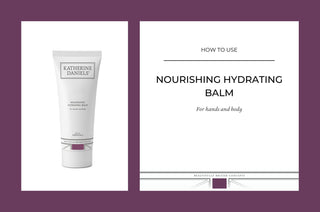 How to use your Nourishing Hydrating Balm
Your hands – Apply regularly to the backs of your hands and cuticles throughout the day and before bedtime.

Your body - Apply liberally after showering or bathing.
Watch our application tutorial for more help.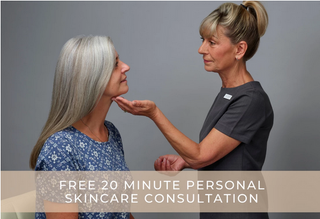 Not sure if this product is right for you?
Why not book a complimentary appointment at our Virtual Skin Bar and get advice from one of our Skincare Experts. Who will prescribe the correct products, along with an achievable regime to give you the results that
you want. No more guessing, no more half-used products.
All you need is 20 minutes and access to a computer or smart phone.