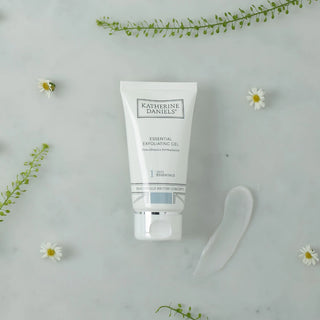 Why we've made this product for you...
Exfoliating brings a 'new skin' look and feel to your face. Removing the dead, dulling cells on your skin's surface, rapidly give radiance and refine your skin's texture. Which makes your skin look smooth and feel velvety soft.

The Essential Exfoliating Gel contains no particles and it's non-abrasive. It works gently by dissolving the bonds which hold dead cells on the surface of your skin. It's one of those products that gives you instant results.

Exfoliating dead cells allows the ingredients from the products you use afterwards to do more and work faster. Dead cells become a barrier and 'suck' up lots of product. You'll get better results from your skincare products and you'll use less.

Exfoliation has a natural anti-ageing action. By removing the dead, dulling skin cells, your skin is encouraged to produce new ones. It's a make-up game changer your foundation will glide onto your smooth skin - giving you an enviable peachy finish.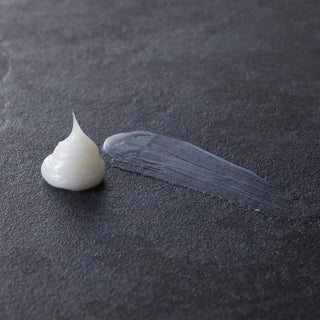 Why you'll love this product...
A gentle exfoliator that packs a powerful punch. It removes dead, dulling cells without irritation. Perfect for every skin type, even the very sensitive skin.

It won't irritate or scratch your skin. Our potent cocktail of ingredients transforms your skin with a weekly ritual, revealing a peachy soft finish (without fail) every time you use it.

Is there such a thing as too much exfoliation?

Yes there is! Twice a week is plenty for most. For more sensitive skin, limit your exfoliating to once a week. The reason we don't believe in daily exfoliating, is this...

Your skin doesn't produce enough dead skin cells on a daily basis to warrant exfoliating. It may aggravate your healthy cells, often leaving your skin irritated and sore with a risk of long-term skin sensitivity.
What makes Essential Exfoliating Gel so good?
Let's look at how it works…
Alpha Hydroxy Acids (AHA's) from Red Algae.
Don't let the name put you off. We've formulated this product to be hyper-effective, without any risk of skin damage.
Laminaria Digitata.  
A seaweed extract to heal, calm, soothe and regenerate your skin.
There's no parabens, mineral oils, sodium laurel sulphate or phthalates. Nothing suspicious to see here! It's also not tested on animals.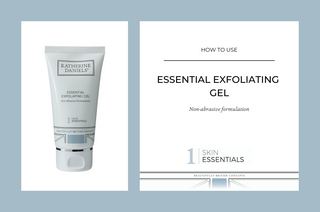 How to use your Essential Exfoliating Gel
Apply a thin layer of Essential Exfoliating Gel over your face and neck, avoiding your eye area. Leave for 5 minutes for the gel to melt into a silky oil, then gently massage with your fingertips in circular movements.

Rinse thoroughly with a damp Katherine Daniels Micro Cloth and then tone with your Essential Toning Lotion.
Watch our application tutorial for more help.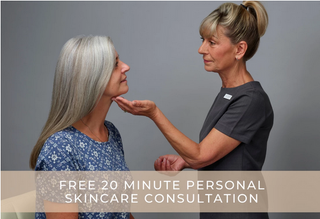 Not sure if this product is right for you?
Why not book a complimentary appointment at our Virtual Skin Bar and get advice from one of our Skincare Experts. Who will prescribe the correct products, along with an achievable regime to give you the results that
you want. No more guessing, no more half-used products.
All you need is 20 minutes and access to a computer or smart phone.