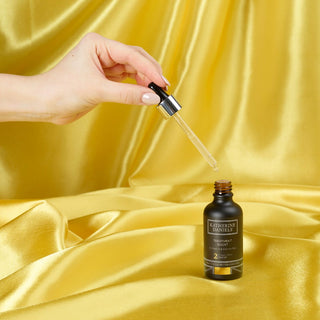 Why we've made this product for you...
Sensitivity can affect all skin types, but most commonly a condition effecting a dryer skin. We recognise that sensitive skin can be uncomfortable to live with.

Your skin cells need oxygen to be active, to live. Oxygen is given to your skin by your microcirculation. When your microcirculation becomes restricted a lack of oxygen is present in your cells and your skin becomes red or prone to flushing. It's a snowball effect the redder your skin becomes, the more restricted your microcirculation is - leading to the dilation of blood capillaries.

Our Treatment Boost for Rosacea & Sensitive Skin packs a powerful punch. Up your skincare game and achieve outstanding results with regular at home use.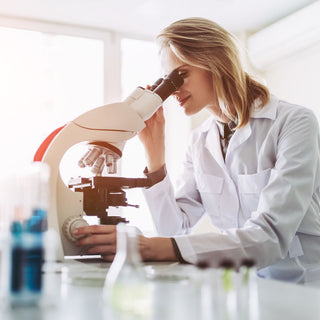 How we've made this product for you...
The exceptional regeneration potential of plant stem cells is at the heart of the Katherine Daniels Treatment Boost Collection.

Plant stem cells contain and produce a huge number of active ingredients. Such as amino acids, lipids, carbohydrates, vitamins, minerals, antioxidants, and growth factors. Using our own unique stem cell technology, our team of skin scientists have harnessed the power of Plasma Rich Cell Factors (PRCF).

To develop a new generation of uber-effective, sustainable ingredients to create these innovative, targeted treatments. Delivering remarkable, real results.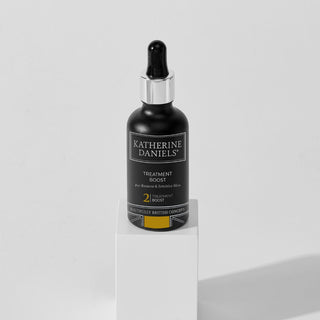 Why you'll love this product...
Our salon strength Treatment Boost is a dynamic blend of ingredients to treat rosacea and sensitive skin.

Immediately this lightweight product leaves your skin feeling hydrated and supple. Over time our potent cocktail will deliver outstanding results.
How to use your Treatment Boost...
Use AM & PM on clean skin as part of your Katherine Daniels regime. Apply half a pipette instead of your Step 2 – Skin Boost. Follow with your favourite Step 3 – Skin Defence products.
What makes the Treatment Boost for Rosacea & Sensitive Skin so good?
When treating your sensitive skin, we calm and soothe the surface. More than this we want to get to the heart of the problem. We need an unrestricted microcirculation. Allowing oxygen to your cells. To flush stagnant blood & toxins out of your microcirculation. This is what gives you long term results. It's a skin transformation. We've packed this product with high performance ingredients:
Corallina Red Algae Extract. 
It's calcium and peptide rich. The amount of oxygen in your cells is determined by the levels of calcium present. This ingredient provides 10x more oxygen to your cells, than calcium alone. Redness is flushed from your microcirculation.
Arabian Cotton (PRCF). 
Stem cells from the cotton plant. It repairs your skin and soothes redness by 52% in 2 hours.* It boosts your cells to overcome environmental skin damage (UV).
Melatonin.
An epidermal growth factor. It defends your skin against external and internal stress. It increases the production of your youth protein, collagen.
Test Results* Centella Reversa – placebo test on 22 women at Kosmoscience & analysis of female complexion after 56 days by VISIAArabian Cotton – placebo test on 16 women at Leitat Technological Centre over 1-2 hours
Azelaic Acid. 
It has a calming, soothing, anti-inflammatory effect. As well as being antimicrobial and hydrating.
Hyaluronic Acid.
A natural moisturising factor to bring dehydrated skin back from the brink.
There's no added fragrance, no parabens, mineral oils, sodium laurel sulphate or phthalates. Nothing suspicious to see here! It's also not tested on animals.
Highly Sustainable Technology
For each kg of product we save up to 10,000kg of water, compared to traditional methods of ingredient production. Up to 99.98% of water savings compared to traditional crops.
With our laboratory production method we produce up to 1,000kg of product in 100m2. We use up to 99% less arable soil compared to traditional methods.
Since we don't plant full crops we save energy, fuel and avoid transportation. Our carbon footprint is very low compared to traditional methods.
Free from pesticides, herbicides, heavy metals, VOC & BSE.
Environmentally friendly.
Contains no GMO, no classified CMR and no listed allergens.