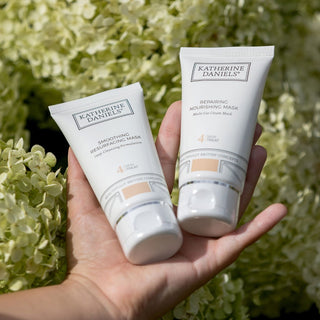 Why we've made this product for you...
Our versatile mask has a skin perfecting action, ideal for most skin types and conditions to reveal a beautiful porcelain skin finish. It's perfect for prepping your skin before a special occasion. Or use once or twice a week if you want your skin to look radiant and feel as soft as a peach. However you use it you'll love the results. See how your makeup glides on and looks flawless.

While its deep cleansing it's not harsh or stripping, it will enhance most skin types and conditions. Even a dry skin will enjoy the skin perfecting result, but not recommended for very red sensitive skin.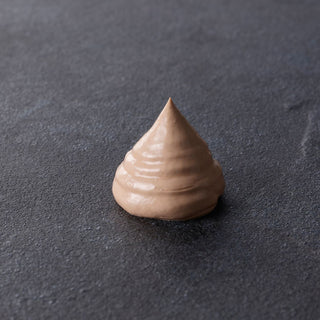 Why you'll love this product...
This clay-based mask delivers outstanding results. It's do more, work faster attitude is a winner if you need a weekly deep cleansing mask that won't strip your skin or leave it red and angry, or if you want a mask to prep your skin, pre-special occasion. The Smoothing Resurfacing Mask will become your skin hero, it leaves your skin looking and feeling smooth. Open pores look reduced, revealing a beautiful dewy skin finish.

It's a great product for your whole family to use, from early teens through to the party people in your house. If your past that stage but long for a radiant, dewy skin finish this mask is for you too.
What makes Smoothing Resurfacing Mask so good?
We use a combination of 3 different clays. A gentle, effective combination which is good for your whole family to use. But you may want to keep your skin perfecting secret to yourself! Let's look at how it works…. 
Green Clay.
Absorbs excess oil. Mattifying and perfecting, not stripping or damaging your skin.  
White Clay.
Calms and diffuses areas of redness. Its calming and soothing for a dry or mildly sensitive skin to leave you with an even skin tone.
Red Clay.
Reduces pore size. It brings you the smooth, resurfaced skin finish.  
Aloe Vera.
Has a hydrating, soothing, anti-fungal and anti-bacterial action. It will plump and smooth your skin. It will feel hydrated and comfortable. 
There's no parabens, mineral oils, sodium laurel sulphate or phthalates. Nothing suspicious to see here! It's also not tested on animals.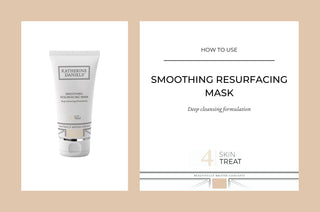 How to use your Smoothing Resurfacing Mask
Apply to your face and neck (aim for full skin coverage) avoiding your eye area and up to your lip line.
Leave for 10 minutes for the mask to set. Emulsify with water to aid easy removal. Remove with a damp Katherine Daniels Micro Cloth and then tone with your Essential Toning Lotion.
Watch our application tutorial for more help.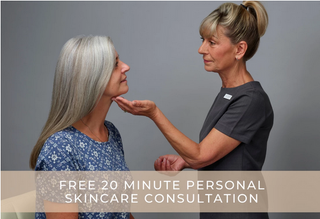 Not sure if this product is right for you?
Why not book a complimentary appointment at our Virtual Skin Bar and get advice from one of our Skincare Experts. Who will prescribe the correct products, along with an achievable regime to give you the results that
you want. No more guessing, no more half-used products.
All you need is 20 minutes and access to a computer or smart phone.