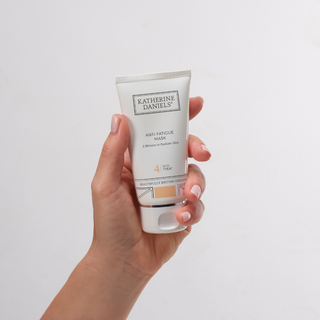 Why we've made this product for you...
Fatigue and stress wreak havoc with your skin. It affects the way it looks and functions. It becomes dull and lacklustre; your cells lack the energy they need to keep your skin vibrant. We have developed this fast acting antidote for you. Our salon strength gel mask which leaves your skin looking gorgeously luminous, like its's been lit form within.
This mask really doesn't hold back; think of it like an 'energy drink' for your skin, giving you seriously impressive results in just 2 minutes. It energises your skin, leaving your face looking vibrant.
It envelops your skin in an elastic microfilm, to lift, sculpt, smooth and firm your features.
It's the ultimate canvas for flawless makeup. You can use it as a revitalising pre make-up treatment, for a smooth dewy base.
The glow which keeps on giving! With regular use this mask boosts your cellular energy levels to aid the production of collagen, elastin and hydrating hyaluronic acid. Your skin will feel firmer and stronger with continued use.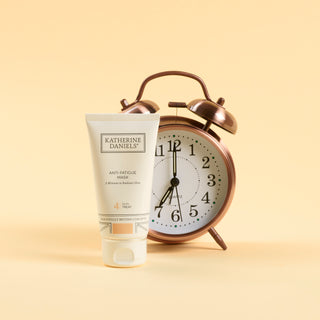 Why you'll love this product...
Conjure the look of a full 8-hour sleep in just 2 minutes!
Our refreshing gel mask awakens your skin on contact and takes only 2 minutes to banish the signs of skin fatigue.
Whether you use it to achieve the silkiest canvas for flawless, long lasting makeup OR as an energising skin treatment, you simply can't get enough! In fact, the more you use it, the healthier your skin will look and feel.
It's a game changing addition to your skin care. After one use, you'll wonder how you ever managed without it!
EXPERT TIP: Don't tone after removing this mask. Toning removes the elastic microfilm which lifts, sculpts and smooths your skin.
What makes Anti-Fatigue Mask so good?
Your skin resurrection miracle mask works in only 2 minutes.
Let's look at how it works…
Hydra-Energising Marine Complex
Rich in Vegetal Taurine and Carrageenan from Red Algae. It gives a hydrating flash effect and anti-fatigue boost by stimulating your skin's energy. It creates a supportive, elastic microfilm.
Marine Water
Enriched with minerals to revitalise and stimulate it brings immediate radiance to your skin
Organic Oat Sugar
Brings an Immediate firming effect to your features
Organic Sunflower Oil
Nourishing and protecting, for a dewy, radiant skin finish
There's no parabens, mineral oils, sodium laurel sulphate or phthalates. Nothing suspicious to see here! It's also not tested on animals.
One more thing…
If you're using this mask for a special occasion, exfoliate your skin before use. Exfoliated skin allows the greatest penetration of our ingredients, enhancing your results.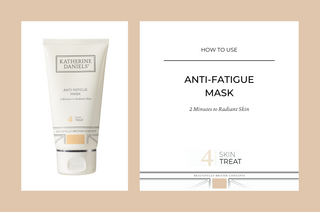 How to use Anti-Fatigue Mask
Apply to clean dry skin. Aim for even skin coverage and avoid your eye area. After 2 minutes remove thoroughly with a damp Katherine Daniels Micro Cloth. Do not tone your skin.

Watch our application tutorial for more help.