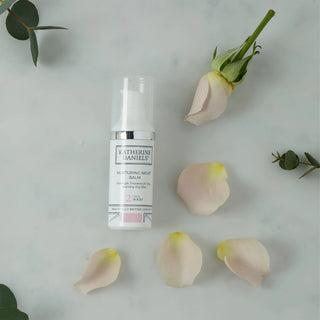 Why we've made this product for you...
Dry skin lacks oil, it's your genetic skin type. Over time the functions of your skin become slower, this includes the amount of oil your skin produces.

Without sufficient oil your skin will feel tight and uncomfortable. It may become flaky in areas or become red and be more sensitive than usual. This is because of the lack of natural protection. Milia may be seen anywhere on the skin but more commonly around your eye area. Milia look like pearls sitting under your skin's surface. They're a characteristic of your dry skin. You can effectively treat milia but prevention is better than cure. These are some of things that are seen on your skin's surface.

But what happens inside your skin? The things that you can't see?

Your skin's overall function will be affected. Nothing works as it should. There's a slowdown in the production of youth proteins, collagen, elastin and hyaluronic acid. Energy levels within your cells are lower. This has a knock-on effect on the communication channels between your cells which has a further effect on oil production.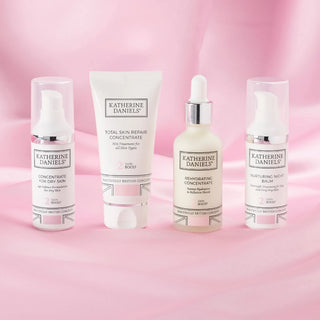 Why you'll love this product...
It's a dual texture salon strength balm offering the versatility of its changing texture. From a balm to the nutritive power of an oil. A powerhouse of high-performance ingredients. Perfect if you love the texture of an oil but don't like a greasy skin finish.

It's packed with Omega Oils with vitamins A, C, E & B to defend your skin from the ageing effects of reactive oxidative stress and environmental damage.

What's more you will find immediate relief from tight uncomfortable dry skin. Over time your dry skin will become plump, supple and glow with health. Milia will be dispersed into your skin. With ongoing use they are less likely to return.
What makes Nurturing Night Balm so good?
It's so versatile. There are so many ways to use it, a little goes a long way. Use a little and take time to massage it thoroughly into your skin. It will penetrate fully leaving your skin free from residue and velvety soft. Let's look at how it works...
Macademaia Oil
Is packed with Omega Oils 9 and 7. It's a dry oil. It doesn't leave the traditional oily residue associated with skincare oils.
Rose Oil
Rich in Omega Oils 3 and 6. Omega Oils aren't produced by your body. You are reliant on receiving them from your diet, supplements and from skincare products. We know that eating oily fish is good for us. Oily fish are packed with Omega Oils. For your skin Omega Oils will help to strengthen your cell walls making them resilient, giving your fragile dry skin much needed strength. Rose Oil is a powerful skin permeator. It allows the key ingredients to penetrate deep into your skin. It's a great oil to help you sleep. Thanks to its relaxing, calming properties. The perfect ingredient for a night product and it smells divine.
Alaria Extract
From seaweed, another ingredient packed with Omega Oils. It stimulates the production of your own Hyaluronic Acid. It reinforces your protective skin barrier (keeping the good things in and the bad things out).
Spirulina Extract
A super food. Full of skin perfecting trace elements, minerals and Vitamins A, C ,E and B.
There's no parabens, mineral oils, sodium laurel sulphate or phthalates. Nothing suspicious to see here! It's also not tested on animals.

One more thing...
Don't let any product go to waste. You can massage it into your dry lips. Massage it into the back of your hands, your cuticles, elbows, knees and even your hair to help seal split ends. Men can even use it as a beard oil.

The only place to avoid is directly around your eyes - especially if you're prone to puffiness.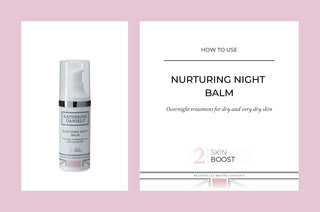 How to use your Nurturing Night Balm
Massage into your face, neck and décoletté in upward movements, avoiding your eye area but including your lips. Use alone or beneath your Katherine Daniels Step 3 – Skin Defence.
Watch our application tutorial for more help.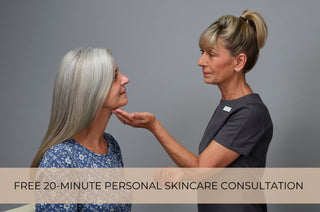 Not sure if this product is right for you?
Why not book a complimentary appointment at our Virtual Skin Bar and get advice from one of our Skincare Experts. Who will prescribe the correct products, along with an achievable regime to give you the results that
you want. No more guessing, no more half-used products.
All you need is 20 minutes and access to a computer or smart phone.