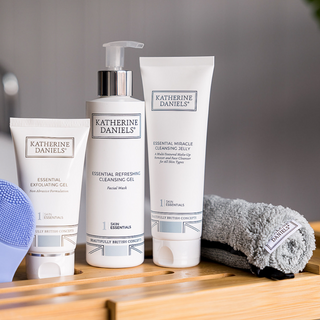 Why we've made this product for you...
Use your Micro Cloths to remove everything from your skin. From your cleansing and exfoliating products through to your mask.

They are made of the softest, fluffiest microfibre. They perfectly maintain the warmth of water and they're super soft. They glide across your skin, efficiently removing everything including your make-up, without rubbing or scrubbing and without scratching or irritation. Your make-up removal and skin cleansing will become a luxurious ritual.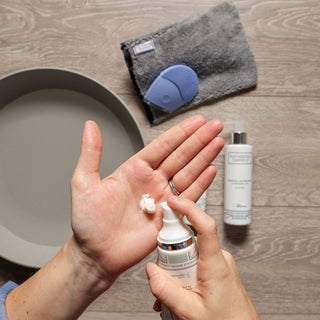 Why you'll love this product...
Our Micro Cloths will take your skin cleansing and product removal to a new level. With speed and efficiency revealing the cleanest skin, in the shortest amount of time.
What makes the Micro Cloths so good?
Let's look at how it works…. 
The structure of the micro fibre. Each loop within the cloth has an invisible (to the eye) hook at the top of the loop. This is why dry micro fibre sometimes feels like it sticks to your hands.

The hooks of the micro fibre literally scoop make-up, dirt and impurities from your skin pores and lines, giving you the most effective cleanse imaginable. They're easy to wash and dry quickly.
One more thing...
It's worth investing in a weeks' worth of Micro Cloths. Use one per day. Air dry and then launder with your washing. Never leave a damp Micro Cloth to be used again and again without washing. Water harbours bacteria which may be transferred onto your skin with use.