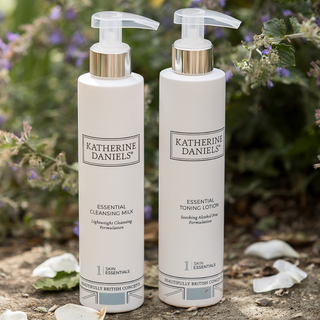 Why we've made this product for you...
Cleansing your skin is a crucial step in your skincare regime. It's pointless moisturising over dirt and pollution from the day, perspiration and skin oil, even make-up residue.

The choice of skin cleansing for a professional facialist is a double cleanse and tone approach. This is the ultimate way to remove make-up and clean your skin.

We have created our Essential Toning Lotion to soothe your skin. It neutralises your skin back to the correct pH making it more resilient, less sensitive and better able to carry out its vital work of protecting you. Essential Toning Lotion won't sting or make your skin red. It's the perfect finish to your skin cleansing ritual. Leaving your skin hydrated, invigorated and comfortable.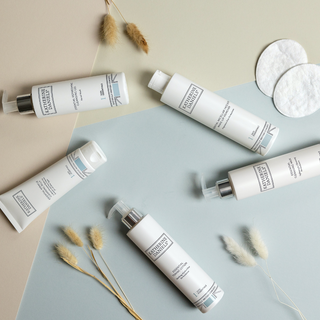 Why you'll love this product...
Be assured that your skin is perfectly clean. It's calm, it's soothed. It's ready to utilise all the powerful ingredients that will give you 'better skin for life.'

It's a pleasure to use and leaves your skin feeling invigorated and comfortable.
What makes Essential Toning Lotion so good?
Let's look at how it works…
Mastocarpus Extract.
A seaweed extract that effectively hydrates your skin, but without aggression. It's soothing and calming.
Neurocosmetic Soothing ingredient.
A combination of Pumpkin Extract and Seawater. This is a new generation of skin soothing ingredients. It works by inhibiting inflammation. It strengthens your skin from the inside out.
Blue & White Lotus Flower Extract.
Skin calming and soothing. It's a great big hug for your skin. It strengthens your skin from the outside.
There's no parabens, mineral oils, sodium laurel sulphate or phthalates. Nothing suspicious to see here! It's also not tested on animals.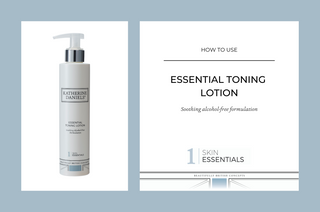 How to use your Essential Toning Lotion
Apply 2 - 3 pumps to a cotton wool pad.

Gently wipe over your cleansed skin and blot dry using a clean Katherine Daniels Micro Cloth. Follow with your Katherine Daniels Step 2 - Skin Boost.
Watch our application tutorial for more help.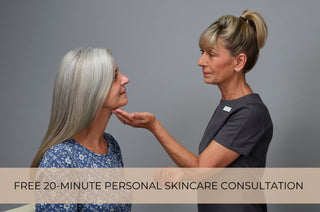 Not sure if this product is right for you?
Why not book a complimentary appointment at our Virtual Skin Bar and get advice from one of our Skincare Experts. Who will prescribe the correct products, along with an achievable regime to give you the results that
you want. No more guessing, no more half-used products.
All you need is 20 minutes and access to a computer or smart phone.