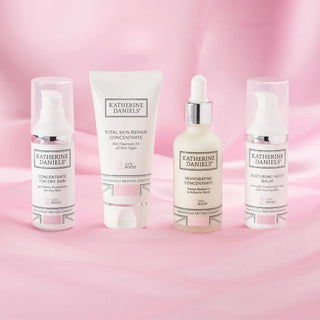 Why we've made this product for you...
Dry skin lacks oil, it's your genetic skin type. Over time the functions of your skin become slower. This includes the amount of oil your skin produces.

Without sufficient oil your skin will feel tight and uncomfortable, it may become flaky in areas. It maybe come red and be more sensitive than usual, this is because of the lack of natural protection.

Milia may be seen anywhere on the skin but more commonly around your eye area. Milia look like pearls sitting under your skin's surface, they're a characteristic of your dry skin. You can effectively treat milia. But prevention is better than cure. These are some problems that are seen on your skin's surface.
But what happens inside your skin? The things that you can't see?

Your skin's overall function will be affected. Nothing works as it should. There's a slowdown in the production of youth proteins, collagen, elastin and hyaluronic acid. Energy levels within your cells are lower. This has a knock-on effect on the communication channels between your cells which has a further effect on oil production.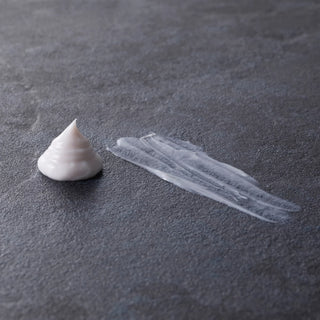 Why you'll love this product...
It's a high-performance lightweight emulsion. It's not oily. It doesn't leave a greasy film on your skin's surface, it works by stimulating your skin to produce its own oil. It's easily absorbed, it will bring immediate comfort to your dry tight skin. It will feel supple and look dewy and healthy.

Overtime your skin will recognise the ingredients and know what to do with them. Transforming the way your skin works on the inside and how it looks on the outside. Relieving the discomfort of your dry skin and igniting the youth mechanisms. Helping to disperse milia and preventing them from appearing so frequently.

Without careful treatment uncared for dry skin will become dryer it loses density and ages quickly. We correct the deficiencies of a dry skin and work on the youth and vitality of your skin.

Failing to care and correct your dry skin will lead to sensitivity and sometimes to Rosacea later in life.
What makes Concentrate for Dry Skin so good?
Our aim is to get your skin functioning well on the inside. To give you beautiful, comfortable skin. It will prevent your dry skin from becoming sensitive. Let's look at how it works...
Red Algae and Blue Micro Algae.
Work in synergy to boost your skin's defences. Together these two ingredients restore density to your skin. They activate your collagen and elastin production. They pack a powerful punch on your skin and stimulate the production of new cells.
Extract of Myrtle.
This is a sirtuin booster. Sirtuin is an energy component in your cells. It regulates cell health and gives longer life to your cells. It brings better communication between the layers of your skin encouraging more oil production. Relieving the symptoms of dry uncomfortable skin.
Phytosqualane
Is the closet copy to skin oil (sebum) that we can get from plants. It contains essential fatty acids, light hydrators and antiseptic properties. Along with triglycerides this duo keeps good oil and water balance in your skin. It supports the penetration of other ingredients.
Vitamin E.
Is a powerful antioxidant. It helps to keep scavenger cells under control reducing the destruction of healthy cells. It's a hyper effective age defence ingredient.
There's no parabens, mineral oils, sodium laurel sulphate or phthalates. Nothing suspicious to see here! It's also not tested on animals.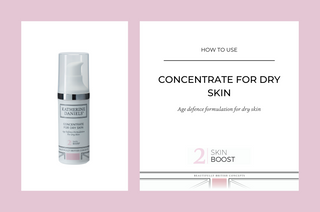 How to use your Concentrate for Dry Skin
Apply 2-3 pumps of concentrate to your face, neck and décolleté, including your eye contour and lips. Gently massage with your fingertips in upward movements until fully absorbed. For ultimate results use prior to your Katherine Daniels Step 3 - Skin Defence.
Watch our application tutorial for more help.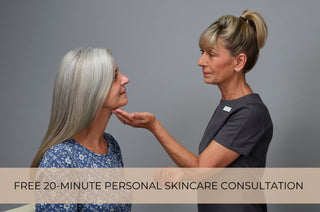 Not sure if this product is right for you?
Why not book a complimentary appointment at our Virtual Skin Bar and get advice from one of our Skincare Experts. Who will prescribe the correct products, along with an achievable regime to give you the results that
you want. No more guessing, no more half-used products.
All you need is 20 minutes and access to a computer or smart phone.