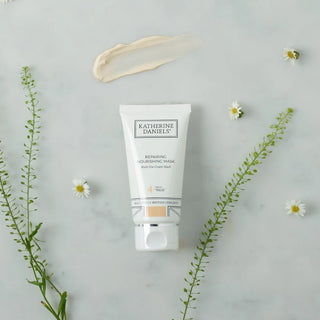 Why we've made this product for you...
Our 'skincare made easy' mask will become part of your weekly regime. Our 'always a pleasure, never a chore' approach to masks takes the procrastination out of using one!

Our Repairing Nourishing Mask is named appropriately, it transforms your dry, dehydrated skin. Thanks to our age defence ingredients it packs a powerful punch on fatigued skin. It's a salon strength weekly or bi-weekly skin treat. Which leaves your skin plump, soft, supple, hydrated and comforted. A velvety skin finish is yours whenever you choose.

If you think you don't have time to use a mask this skincare superhero will be your welcome skin treat, thanks to its multi-use approach.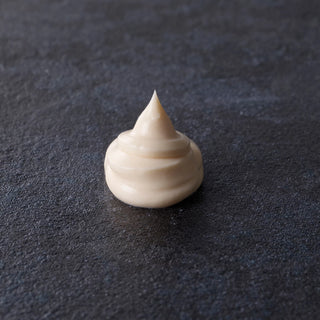 Why you'll love this product...
This rich creamy mask can be used in a multitude of ways and on your body as well as your face.

Thanks to its creamy texture you can use it as a traditional mask. Pop onto clean skin, leave for 15minutes before removing with our Micro Cloths. Or if your prefer, or you're time poor, use it as an overnight sleep mask. Pop it onto your cleansed skin 10minutes before bed. The creamy mask will absorb into your skin and while you sleep it works its magic!
Use it anywhere that your skin needs some extra TLC, transform the back of your hands. Within minutes they're smooth and plump thanks to the line lessening complex. Use on any area of your body that needs the skin bolstering effect of a true skin treat.

This mask is like your favourite jumper or your favourite pyjamas, it's like a hug from an old friend and the multi-tasking options are defined only by your imagination.
What makes Repairing Nourishing Mask so good?
It's so versatile, there's so many ways to use it on your face and your body. A product for you to share with your family, or keep it to yourself either way your secret is safe with us! Let's look at how it works….
Brown Seaweed Osmolytes.
This extract keeps the seaweed alive in the driest conditions. For your skin it's hydrating and prevents moisture loss after application.
Red Seaweed & Blue Micro Algae.
A powerhouse of anti-ageing ingredients that stimulate collagen and elastin production along with some of your skin's other age defences.
Nourishing complex.
This is made up of Shea Butter, Avocado Oil, Wheatgerm Oil & Vitamin E. Just the job for your dry or very dry skin that's in need of a repairing boost.
There's no parabens, mineral oils, sodium laurel sulphate or phthalates. Nothing suspicious to see here! It's also not tested on animals.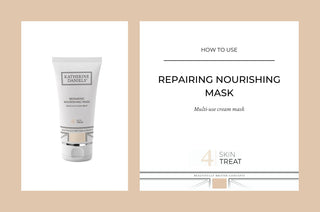 How to use your Repairing Nourishing Mask
Apply a generous layer to your face, neck and décoletté, avoiding your eye area, including your lips.

Leave for 15 minutes before removing or leave on overnight. To remove use a damp Katherine Daniels Micro Cloth and then tone with your Essential Toning Lotion.