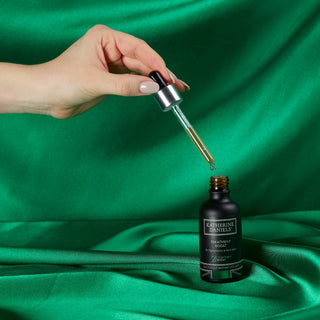 Why we've made this product for you...
Melanin colours and protects your skin, it's made in cells called melanocytes. These cells are sensitive to free radical attack. In response to an attack melanin production increases.

Hyper pigmentation marks are caused by the disruption in your skin's ability to produce melanin evenly.

Hyper pigmentation marks can appear at any age and affect all skins. Sunspots, age spots and chloasma present on your skins surface after years of over exposure to UV and general wear & tear. Your skin looks uneven in colour, grey and dull. We treat hyper-pigmentation effectively, bringing back a youthful even skin colour and tone - as well as a gorgeous glow.
Our Treatment Boost for Pigmentation & Dark Spots packs a powerful punch. Up your skincare game and achieve outstanding results with regular at home use.
Melasma links to oestrogen imbalance and it presents over the forehead, cheeks and top lip. Due to the hormonal imbalance its topical treatment results will be limited. We can treat the symptoms but not the cause of the hyper-pigmentation.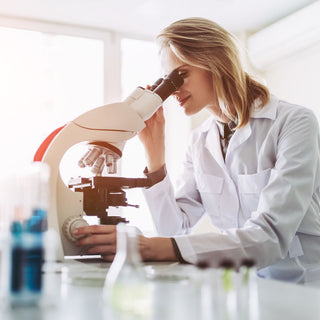 How we've made this product for you...
The exceptional regeneration potential of plant stem cells is at the heart of the Katherine Daniels Treatment Boost Collection.

Plant stem cells contain and produce a huge number of active ingredients, such as amino acids, lipids, carbohydrates, vitamins, minerals, antioxidants and growth factors. Using our own unique stem cell technology our team of skin scientists have harnessed the power of Plasma Rich Cell Factors (PRCF).
To develop a new generation of uber-effective, sustainable ingredients to create these innovative, targeted treatments. Delivering remarkable real results.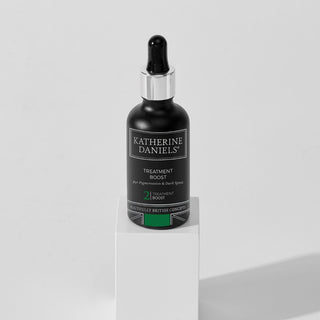 Why you'll love this product...
Our salon strength Treatment Boost is a dynamic blend of ingredients to treat pigmentation and dark spots.

Immediately this lightweight product leaves your skin feeling hydrated and supple. Over time our potent cocktail will deliver outstanding results.
How to use your Treatment Boost...
Use AM & PM on clean skin as part of your Katherine Daniels regime. Apply half a pipette instead of your Step 2 – Skin Boost. Follow with your favourite Step 3 – Skin Defence products. It is important to wear an SPF every day when treating pigmentation.*
*A daily broad-spectrum SPF should be worn , we recommend Daily DNA Defence SPF30.
What makes the Treatment Boost for Pigmentation & Dark Spots so good?
To get the best results it is important that your skin is functioning well. Your skin will utilise the ingredients, they will do more and work faster. It is important to wear an SPF every day when treating pigmentation.* We've packed this product with high performance ingredients:
Luminia Granatum (PRCF). 
Stem Cells from pomegranate. Innovative pigment targeting. Lightens the marks by 54% more than the surrounding skin for an even skin colour. It reduces melanin synthesis by 74%.*
Rumex Occidentalis. 
This ingredient prevents the activation of melanin. It prevents new marks from developing.
Aminoethylphosphinic Acid. 
Also prevents the activation of melanin.
Niacinamide.
Rich in Vitamin B3. It repairs your skin barrier to keep the good 'stuff' in and the bad 'stuff' out. It improves open pores and reduces lines & wrinkles.
Luminia Granatum – placebo test on 30 volunteers at ISPE Institute of Skin Product Evaluation over 6 weeks.*
A Daily Broad-spectrum SPF should be worn , we recommend Daily DNA Defence SPF30.
Tranexamic Acid. 
Reduces existing marks by reducing the irregular pigment seen in superficial cells. Its anti-inflammatory effect inhibits melanin production and it blocks the transfer of melanin into your skin cells. It restores your skins barrier and strengthens damaged capillaries which are often seen in pigmentation marks.
Nonapeptide 1. 
Supports the deactivation of melanin synthesis.
Vitamin C.
A powerful antioxidant. It reduces melanin production. It brings radiance to your skin and stimulates collagen & elastin production.
Hyaluronic Acid.
A natural moisturising factor to bring dehydrated skin back from the brink.
There's no added fragrance, no parabens, mineral oils, sodium laurel sulphate or phthalates. Nothing suspicious to see here! It's also not tested on animals.
Highly Sustainable Technology
For each kg of product we save up to 10,000kg of water, compared to traditional methods of ingredient production. Up to 99.98% of water savings compared to traditional crops.
With our laboratory production method we produce up to 1,000kg of product in 100m2. We use up to 99% less arable soil compared to traditional methods.
Since we don't plant full crops we save energy, fuel and avoid transportation. Our carbon footprint is very low compared to traditional methods.
Free from pesticides, herbicides, heavy metals, VOC & BSE.
Environmentally friendly.
Contains no GMO, no classified CMR and no listed allergens.