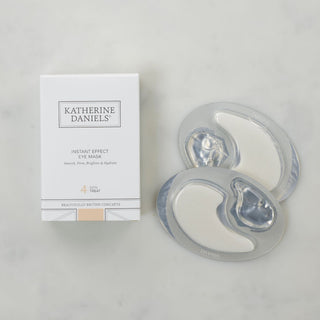 Why we've made this product...
Our hyper effective eye masks are activated right before you use them. You'll love the salon strength formula which delivers outstanding results in just 20 minutes!

The first signs of skin ageing often appears around your eyes. Your eye area is prone to dehydration, presenting as fine lines on your skin's surface. These lines are rehydrated as are deeper lines on mature skin. To reveal a plump, smooth, luminous and lifted finish to your whole eye area.


Instant Effect Eye Mask's are ideal for special occasions, when you want to look your very best, or for days when you have tired eyes when you need to fake a full 8 hours sleep. We've packed our eye masks with line lessening and moisturising complexes to make sure you're not disappointed!

Or use them twice weekly (for 2 weeks) as an anti-ageing course of 4 eye treatments. This will increase the energy components in your cells to stimulate the production of your collagen and elastin. Your skin will become denser and firmer with less lines and more lift!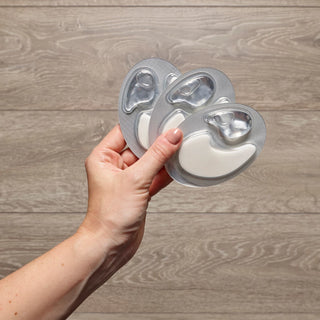 Why you'll love this product...
Our Instant Effect Masks are proven to decrease lines by 41% and increase skin hydration by 56%*.

Each pair of masks is packed in its own pod, easy to use and ready to be activated. When you release the moisturising cocktail onto the eye masks, you create the most effective product. Giving you the biggest and best results.

Leave the masks in contact with your skin for at least 20 minutes. Thanks to the perfect amount of activating cocktail, no product will run down your face! They're designed to stay in place - no slipping. Kick back and relax while they work their magic, or keep on moving if time is of the essence.
*In use tests with n=20, SIT Skin Investigation & Technology, Hamburg, Germany.
Our Eye Masks stay active for over an hour, you can leave them on longer than 20 minutes or move them around. Other areas that will benefit are –your top eye lids, your top lip (or any rogue line or wrinkle!) aim for at least 20 minutes per area.

The skin around your eyes becomes visibly bright, plump and smooth. It will feel hydrated and firm with a lifted look.
What makes Instant Effect Eye Masks so good?
Each pair of masks come in 1 pod, each pod has 2 compartments. Let's look at how it works…
Sea Kelp
Is a hydrating seaweed, a powerful antioxidant. Packed with a mineral complex to stimulate your skin to act more youthfully.
Our mineral complex is Calcium and Sodium.
To awaken moisture channels in your skin for the greatest hydrating result, which will increase cell energy and cell regeneration. Your delicate, lined skin becomes denser and firmer.
The activation liquid is Hyaluronic Acid based. Which will hydrate the upper layers of your skin. When its released onto the eye mask it rehydrates them, allowing the release of high-performance ingredients into your skin.
And finally, because this is a product designed for your eye area we haven't added any fragrance, making this product suitable for the most sensitive of skin.
There's no parabens, mineral oils, sodium laurel sulphate or phthalates. Nothing suspicious to see here! It's also not tested on animals.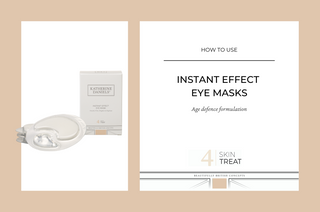 How to use your Instant Effect Eye Masks
Apply to clean, dry skin as directed on the back of the eye mask pack, leave in place for at least 20 minutes, remove and gently press the remainder of the product into the skin around the eye area. Do not rinse.

Follow with your Katherine Daniels Multi-Tasking Eye & Lip Balm. Follow with your Katherine Daniels Multi-Tasking Eye & Lip Balm.
Watch our application tutorial for more help.