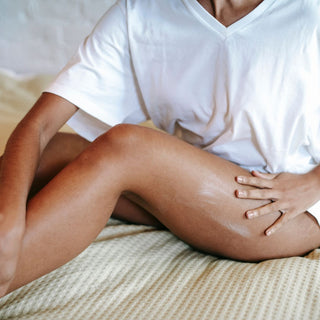 Why we've made this product for you...
An easily absorbed gel to help improve the appearance of 'orange peel skin.'
There are times when you need a helping hand to support your healthy eating and your journey to body confidence. Over time our key ingredients will help you achieve a smoother, firmer silhouette.
A powerhouse of ingredients to energise your fat cells. When energised your cells work more efficiently. With the renewed efficiency your cells work towards greater fatty acid release. Once the release process is stimulated fatty acid and toxins are flushed from your cells bringing you a smoother skin finish.
Why you'll love this product...
There's no long, laborious routine, no special way of applying this product. Just massage it into the areas that you want to treat: your thighs, buttocks, tummy and back of arms.

It absorbs easily. You can dress quickly and get on with your day.
What makes Slimming Contouring Gel so good?
Let's look at how it works….
Laminaria Digitata.
This extract of seaweed breaks down fatty acid molecules helping to smooth 'orange peel skin.'
Caffeine and Silicon Derivatives.
Working in unison these ingredients energise your fat cells. The result of more energy within your cells supports the start of your natural fat burning process. They can then help to release and eliminate fatty acids from your cells. Over time your fat cells become less full, allowing more energy to be created. Your cells will work more efficiently.
Repairing Seaweed Complex.
To help drain water and toxins that are trapped between your fat cells helping to create a smoother look to your skin.
There's no parabens, mineral oils, sodium laurel sulphate or phthalates. Nothing suspicious to see here! It's also not tested on animals.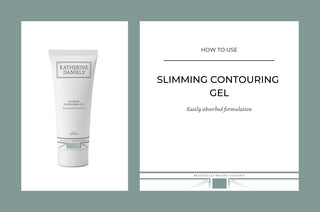 How to use your Slimming Contouring Gel
On regularly exfoliated skin apply twice daily to your areas of concern. Massage into your skin until fully absorbed.
Watch our application tutorial for more help.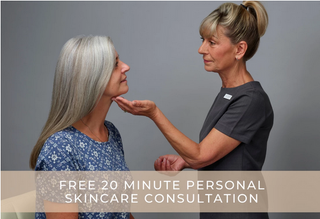 Not sure if this product is right for you?
Why not book a complimentary appointment at our Virtual Skin Bar and get advice from one of our Skincare Experts. Who will prescribe the correct products, along with an achievable regime to give you the results that
you want. No more guessing, no more half-used products.
All you need is 20 minutes and access to a computer or smart phone.