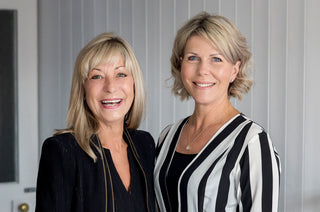 Here they are!
Brought to you by our Co-founders Kirsti Shuba & Donna Tait. Their careers as facialists and skincare experts span more than 70 years. There's not a lot they don't know about skin or skincare. In fact, it's fair to say, they're fully fledged skincare geeks.
Exfoliating your skin needs to be done in moderation. Too rarely will see a build up of dead skin cells, leading to issues including dull and lifeless looking skin. Too often will lead to over exfoliation and sore, often sensitive skin. 
Our Top Tips
Tip 1
Why exfoliate your skin? The build-up of dead skin cells will make your skin look dull. It will act as a barrier to stop the active ingredients from your products getting in and doing what you 'pay for them' to do. You'll use more product too. As you'll be moisturising a layer of dead skin cells. 
Tip 2
The rule of how often you should exfoliate looks like this:
Once a week for sensitive skin.
Twice a week is plenty for everyone else.
Tip 3
Daily exfoliation? We don't recommend this. Exfoliation removed dead skin cells. Your skin doesn't produce enough dead cells to have the need of daily exfoliation. You are likely to aggravate healthy cells. Leading to sore and sensitive skin.
Tip 4
Is a granular (mechanical) cleanser the best type?
No, they're not but often the harshest. If used aggressively they may create micro cuts on your skin's surface. Yep, we get the psychology of scrubbing your skin clean. But a good grain free scrub made of either AHA or fruit enzymes are just as effective - and much kinder to your skin. If you insist on a mechanical scrub opt for a silicon exfoliating disc in conjunction with a grain free scrub, rather than a granular scrub.
Tip 5
Include your neck and décolleté in your skincare routine. Think of these areas as your face. They're often neglected but exposure to the elements mean these areas will age prematurely without care. Remember to protect your exfoliated neck and décolleté with cream and SPF.
The skin on the back of your neck supports the skin on the front of your neck. Take care of it. Exfoliate and protect. 
Tip 6
Body exfoliators - are different to those made for your face. Keep your body exfoliators for the more robust skin on your body and your facial exfoliators for your more delicate face, neck and décolleté (remember the back of your neck too)!
Tip 7
If you're looking for a natural anti-ageing product - you've found it. Removing dead skin cells will encourage your skin to produce new ones. Cellular regeneration will keep your skin in great shape. But remember don't over exfoliate. 
Tip 8
If you have dry skin and suffer with lack of oil production in your skin. You may feel a sandpapery finish to your skin. This is a build up dead skin cells. It's your skin's way of protecting itself. The sandpapery finish forms a crust on your skin's surface. Nothing gets in and nothing gets out. To be able to treat this level of skin dryness effectively regular exfoliation is a must.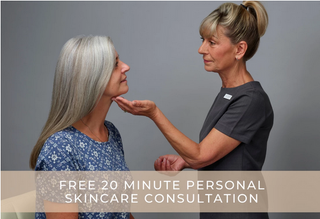 We're always here to help
If you have any questions about your skin, we'd love to meet you and help you at our Virtual Skin Bar. A complimentary 20-minute skin consultation. 
All you need is 20 minutes and access to a computer or smart phone.