"The fragrance of this candle transports me through the 4 seasons of the year. The top notes reminds me of enjoying the outdoors during the Spring. The middle notes are Summer through to Autumn. Juicy Mediterranean fruits, combined with the sweeter, richer fragrance of Autumnal fruit. Finally, the base note of Oud is seductive, woody & aromatic. The envelopment of warmth that is welcome in winter and the memory of winter holidays in the Middle East."

Kirsti Shuba – Katherine Daniels, Co-Founder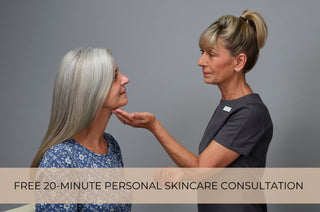 Not sure if this product is right for you?
Why not book a complimentary appointment at our Virtual Skin Bar and get advice from one of our Skincare Experts. Who will prescribe the correct products, along with an achievable regime to give you the results that
you want. No more guessing, no more half-used products.
All you need is 20 minutes and access to a computer or smart phone.